Lake George Maps
There are so many accommodations and things to do and see in Lake George that it's easy to get confused. Here you'll find the maps you need to get around. Click on it and you'll be brought to the interactive map on another page.
Maps on this page
Lake George Accommodations Maps
There are a lot of accommodations in Lake George. Near the village you'll find everything from "cheap" motels - note that Lake George is very popular in summer, so nothing is really cheap - to regular hotels to resort and of course a couple of campgrounds.
Lake George Hotels Map
The hotels in Lake George are scattered around the village. Some are right in front of the lake, some a bit further.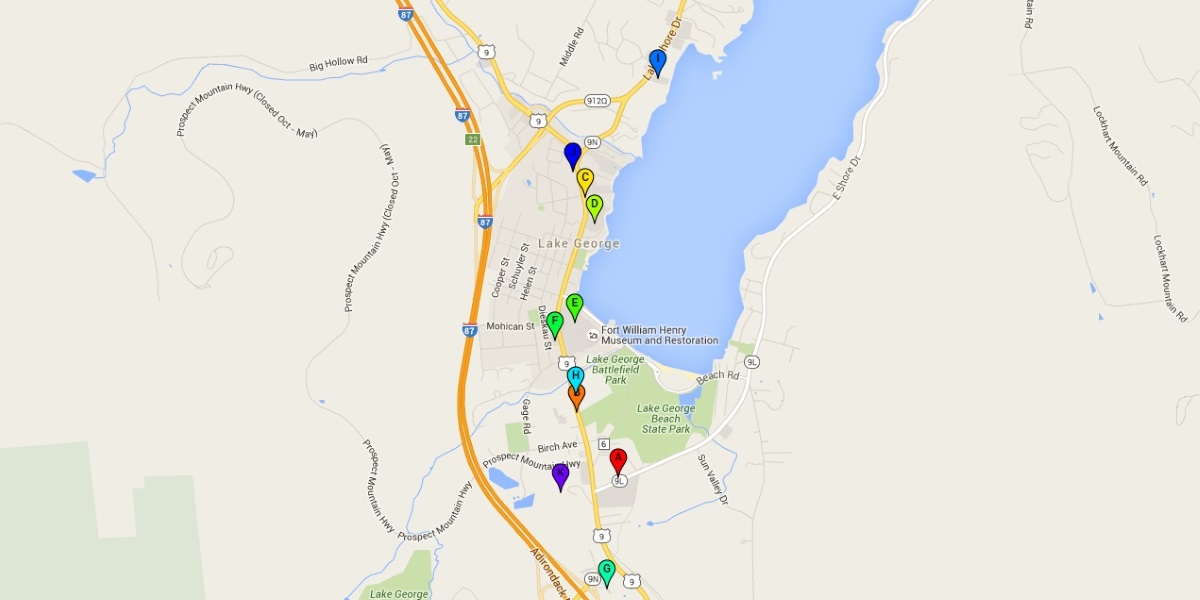 Lake George Motels Map
Motels are mostly located north of the village, rather close to the center. Enough to go by foot to most restaurants and attractions.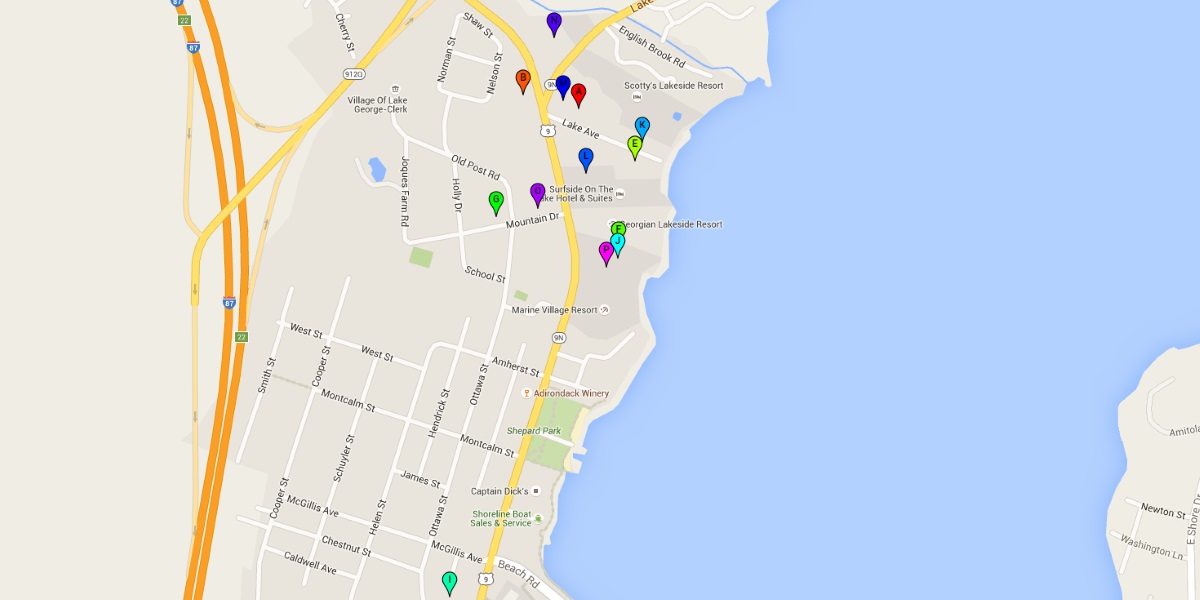 Lake George Campgrounds Map
There are a couple of campgrounds around Lake George village. One of them is right in the village, the others are usually a few miles away. You can also camp on a remote island, right in the middle of the lake.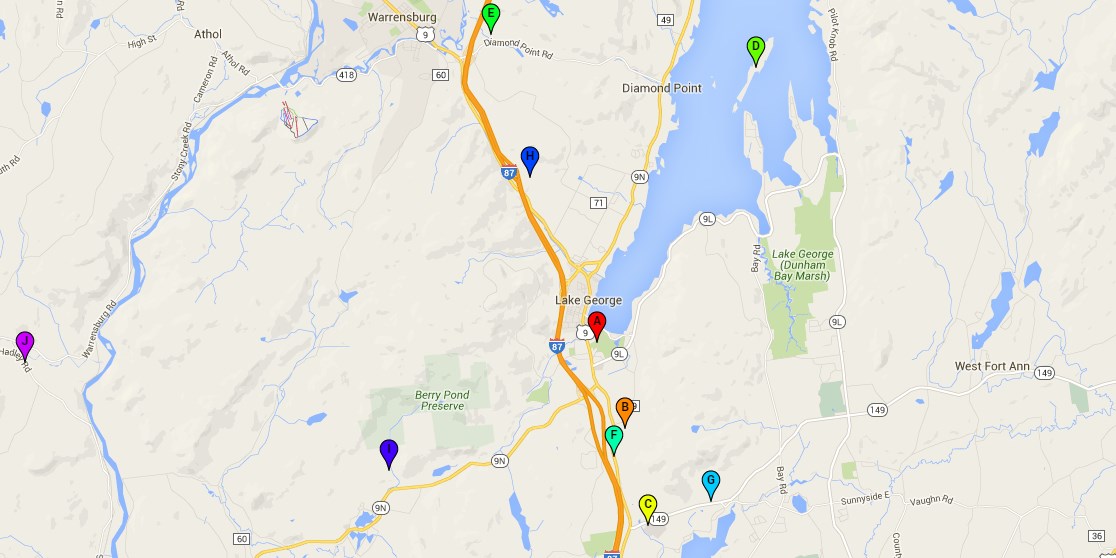 Lake George Restaurant Map
Being such a popular place, there is of course a lot of restaurants in Lake George, all around the village. We've divided them by type: American style, Italian and fast-food, cafés & others.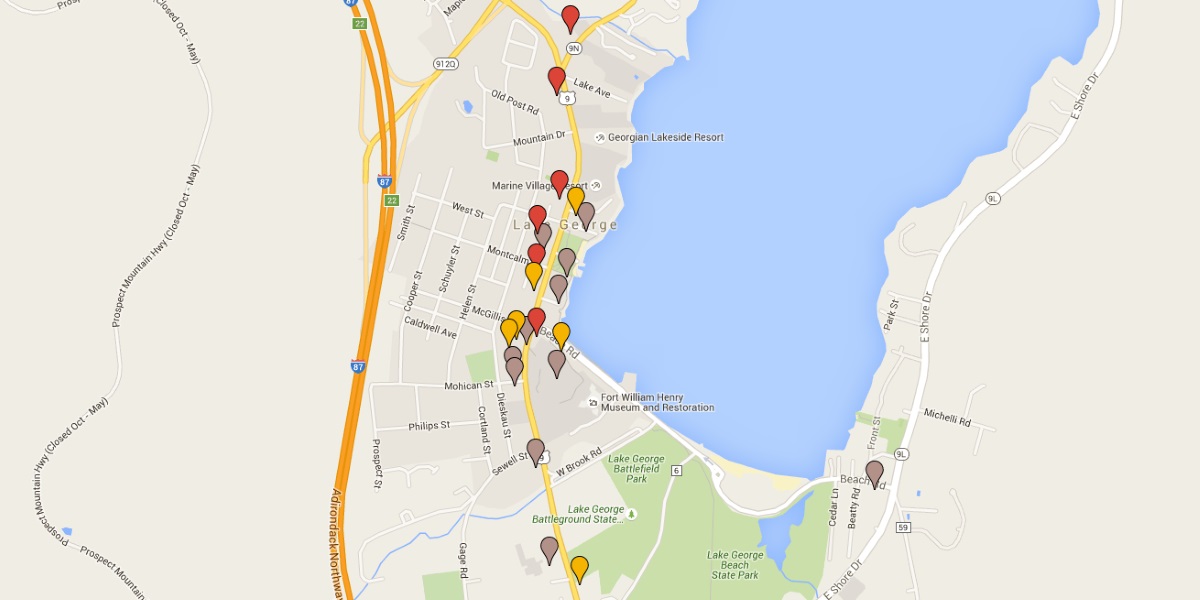 Lake George Attractions Maps
With so many things to do, no wonder it's such a popular place. From amusement parks to historic forts to the classic haunted houses to nature activities, there really something for everyone. Here's a map of all of them, see further for specific attractions and activities.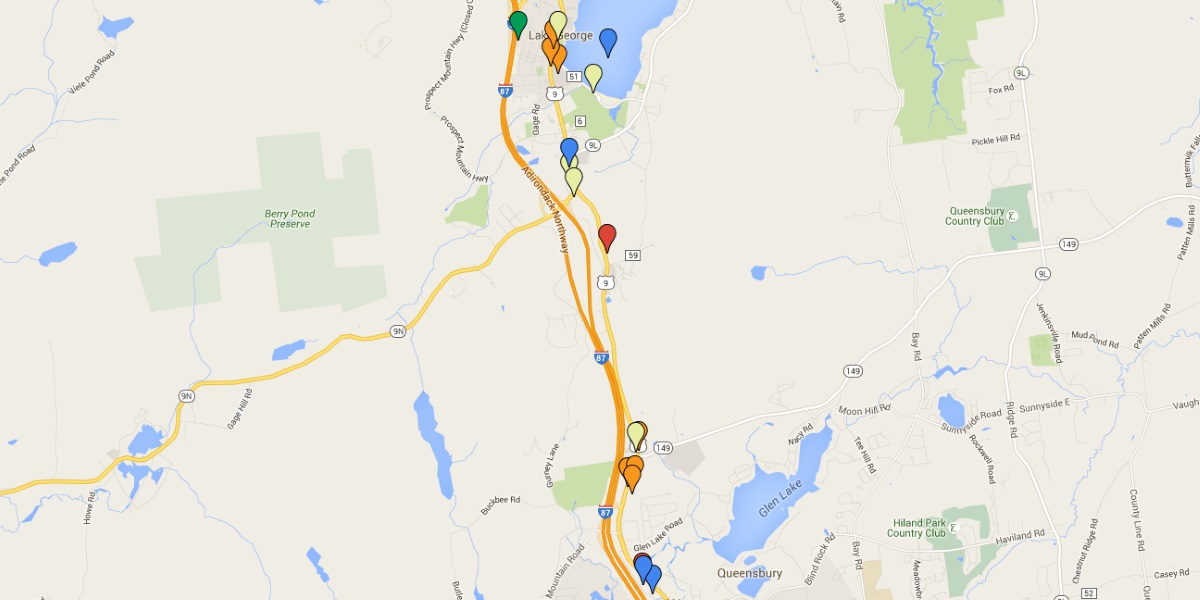 Lake George Amusement & Water parks Map
With more than six theme parks and water parks, Lake George has something for kids and adults alike. Some are smaller theme parks for kids, but you'll also find thrilling water parks and, of course, the famous Six Flags Great Escape.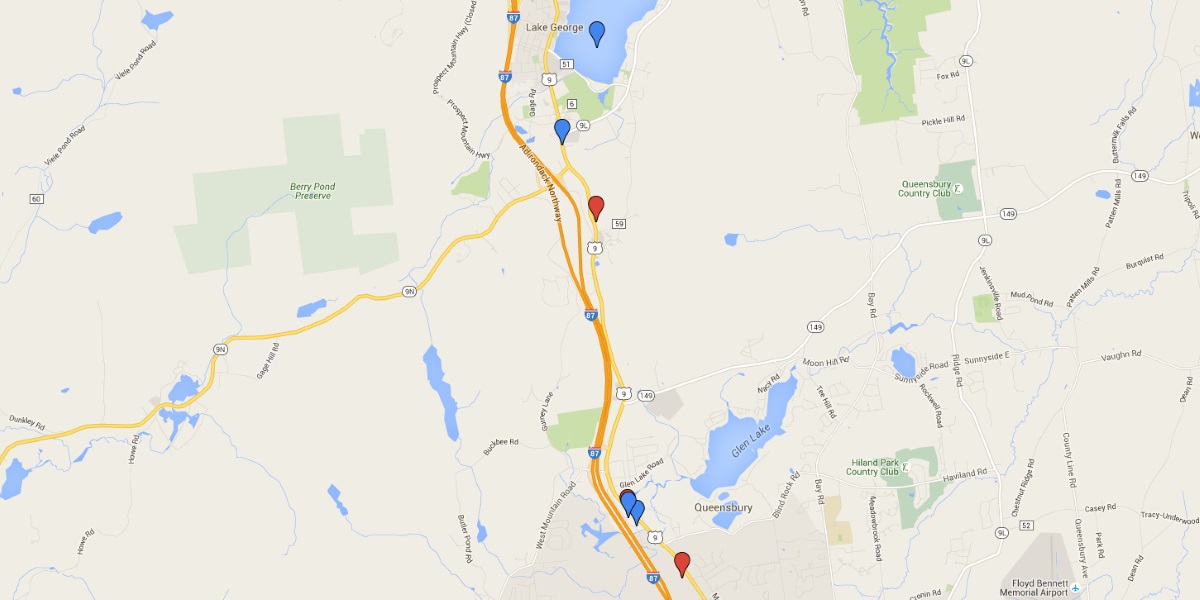 Lake George Mini-Golf Map
Who doesn't like a game of mini-golf, especially when on vacations? Even if it's not the most serious game in the world, it's always fun.
Lake George Hiking Trails Map
For nature lovers, Lake George has something for you. We listed 4 good hiking trails to clear your mind and breathe fresh air, not too far from Lake George village.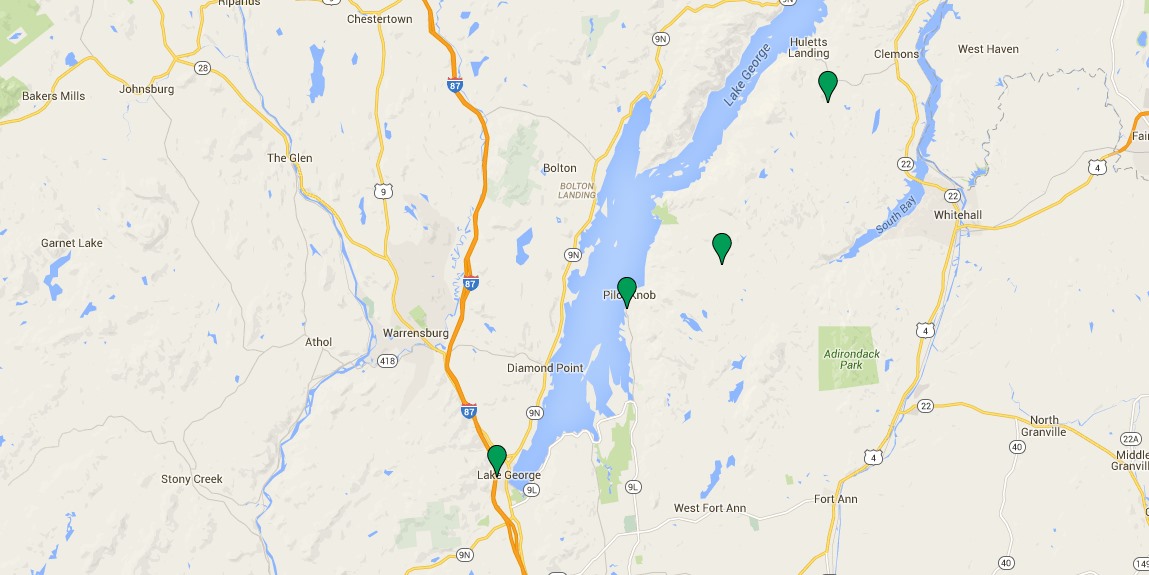 * All maps are copyright of Google