Lake George Restaurants
My favorite Lake George restaurants are either serving greasy seafood with lot of garlic butter or a good healthy salad on a terrace by the Lake. Yes, I know, I'm sometimes a paradox.
Here, expect to get served American cuisine, Italian and - of course - everything to please the seafood lover. Like all popular travel destinations, expect to pay a little more for your meals than in other cities. The food is generally of good quality, but nothing to write your mother about...
If you have access to a BBQ or have a kitchenette in your hotel room and prefer to cook your own meal, there's a supermarket right in the middle of Lake George, the other side from the park.
Note that some restaurants are closed during off-season.
Lake George Restaurants map
How's the food?
So, how's the food in Lake George? Well... I'd like to say that it's the best food I've ever eaten, but that would be over-stretching it. Of course that depends on the restaurant. Generally the food is good, at par with any family restaurant in the USA..
How much will you pay?
Lake George is a place where a lot of tourists come to a small village in the summer. Expect to pay a little more for a meal than in other cities or villages. For a popular place, prices are decent. You will find lunch for 9 to 15$ and diner from 15 to 30$+, excluding drinks.
Best Lake George Restaurants
Here are my favorite restaurants in Lake George according to personal experience and to extensive online research! Those restaurants have either excellent food, great service or an exceptional location. You don't agree? Think you have a better selection or maybe I forgot a restaurant? Please tell us!
Best Breakfast restaurants
According to personal experience and reviews on the web, I recommend the Caffe Vero located south of the main road. The TRs Restaurant is also a good choice. It is located on the premises of the Holiday Inn Resort.
Best Restaurants for lunch or for brunch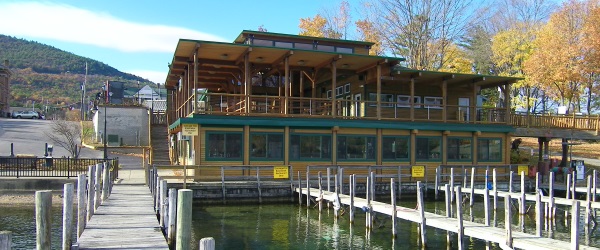 For lunch, I would recommend eating on the terrace at the Boardwalk restaurant. It may not be the quietest place during high season and they may not have the quickest service, but only for the pleasure of relaxing outside on a hot summer day, facing the Lake, it's definitively worth it. And the food is actually pretty good! Wide choice of salads, sandwiches, chicken meals, etc.
Best Restaurants for dinner
If you are up for Italian food with a good glass of wine, try Mario's restaurant. It has been opened for more than 50 years, that alone can't lie.
The Lobster Pot is also one of my personal favorite. Seafood in butter and garlic, shrimp pop-corn and a selection of non-seafood meals as well. I especially like to be able to create my own Surf & Turf combo!
Want to cook your own meal? - Lake George Supermarket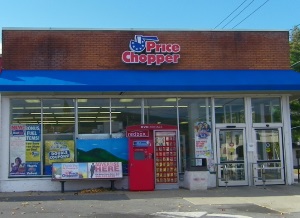 Save a few bucks and cook your own meal. There is also supermarket right in the middle of the village, on Amherst, one street behind the main street.
The Price Shopper Supermarket is located at the corner of Amherst & Iroquois street, behing the main street, the other side from the park.